About Fiverr Review 2021 | Is Fiverr worth It? | Is Fiverr A Scam?
What could be the world's most affordable and accessible digital Freelance service marketplace? Fiverr. Let's dive into a Fiverr Review before the handshake.
Fiverr enables freelancers and entrepreneurs to start doing, growing, and succeeding in no time which is why, Fiverr is honored by the Great User Experience Award. Irrespective of barriers like Geography, budget, and time; the service facilitates interaction between freelancers and employers, who in turn aid them in brand building and providing them with access to highly qualified freelancers.
Is Fiverr worth It?
Fiverr allows entrepreneurs to discover freelancers in contact with service sellers. Entrepreneurs contact freelancers with the ideal skill sets and review rates to suit their needs. The seller levels allow businesses to either expand or narrow their searches according to freelancer levels.
What is good about this crowdsourcing service?
It provides the provision of total transparency. Freelancer's profiles can be accessed and reviewed, leaving buyers to decide whether they want to hire them. Employers can check the level of expertise with advanced knowledge of the quality of service.
Fiverr is the best platform that an employer on the hunt for a freelancer would need based on his requirement. You can find the product or service you need–starting at $5. The system works by hosting freelancers and having them post their services and work samples. Buyers just have to look up the best one that would suit their needs. Typical services include logo design, contract writing, and even hiring a virtual assistant.
What is the thing about Fiverr Gigs ?
A Gig, maybe an offering of a purely technical job like logo designing, graphics designing, animation, SEO, programming, even funny recorded videos, advertising, Social media campaign, and other creative things. Most Gigs fall under one of these categories:
1. Graphics & Design
2. Digital Marketing
3. Writing & Translation
4. Music & Audio
5. Programming & Tech
6. Business
7. Video & Animation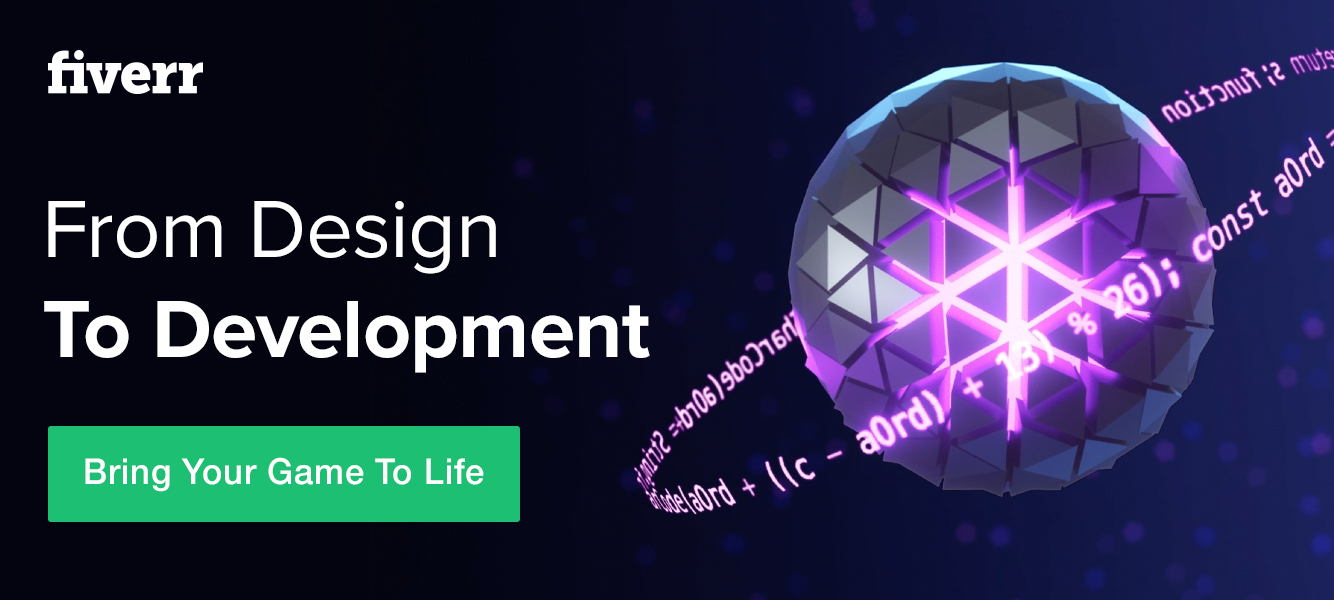 Fiverr Levels
Fiverr provides a sort of "level system" for its freelancers. These level systems allow freelancers to create more Gigs and offer more extra Gigs based on higher levels.
The level system also helps buyers. As a freelancer, sellers on higher levels are usually more trustworthy than freelancers as new sellers.
Listed are the various levels at Fiverr along with their benefits.
New Seller
Benefits Of being a New Seller
1. 7 Active Gigs
2. 2 Gig Extras ($5, $10, $20)
3. 5 Gig Multiples
Level 1
Criteria for Level 1
1. Maintains a 4-star rating and above
2. Completed at least ten individual orders
3. Have a low cancellation rate
4. is active on Fiverr for 30 days or more
criteria of success for Level 1 seller
1. 15 Active Gigs
2. 10 Gig Multiples
3. 4 Gig Extras ($5, $10, $20, $40)
Level 2
Criteria for Level 2
1. Have a low cancellation rate
2. Need to complete at least fifty individual orders within two consecutive months
3. Maintain above 4.5-star rating
Benefits of being a Level 2 seller
20 Active Gigs
5 Gig Extras ($5, $10, $20, $40, $50)
15 Gig Multiples
Priority customer support
Top-Rated Seller
Criteria for Top Rated Seller
1. Has a low cancellation rate
2. Maintains a high star rating (above 4.7-5 star rating)
3. Community leadership
4. Exceptional customer care
5. High volume of sales
Benefits of being a Top Rated Seller
1. 20 Active Gigs
2. 15 Gig Multiples
3. 5 Gig Extras ($5, $10, $20, $40, $50)
4. Priority on customers support
What is the Processing Fee on Fiverr for a Seller?
Fiverr charges 2% or $1 whichever is higher, as its processing fees. That means after completing a Gig, instead of $5, you will get 20% commission as $4 in your account, from Fiverr.
Fiverr also includes processing fees, Fiverr also charges you withdrawal fees of 2% or $1, whichever is lower.
So a seller has to pay approximately $1 to up to $20 of Gig value as service charges. For gigs value more than $20, the costs are 5% of gig value.
So, for a fundamental Gig worth of $5, the seller pays $6 while the freelancer gets only $4. Whoa…..that's quite a commission!
Is Fiverr A Scam?
No, Fiverr is not a scam. However, freelancers registered on Fiverr can be scammers. The Fiverr website has a dispute system that handles the disputes taken to them by the clients at their discretion. Some of these decisions are in favor of clients, while others are in favor of freelancers.
Naturally, a decision may go wrong outraging the wronged party. There can be issues where the decision was correct. Still, the client may not be ready to accept it just because it was against his requirement.
All these issues lead to negative reviews related to Fiverr. However, since there are more negative Fiverr Reviews as compared to other freelancing websites, it does indicate the inefficiency of Fiverr support to resolve issues to satisfy both parties.
Fiverr Bans:
Also, many freelancers have complained about Fiverr bans, stating they have violated its T&C conditions without really giving any details about the violation.
If you get banned, you can only withdraw the earnings after completion of a lockdown period of ninety days. The most important fact being, thousands of people are making their living out of Fiverr without any claims.
So Fiverr does have problems for both freelancers and Buyers. It is unethical to ban freelancers without disclosing the reason, or it is incapable to resolve disputes, but it is certain that, Fiverr is not a scam.
About Fiverr review for the freelancer
Pros Of Fiverr For A Freelancer
1. Since Gigs value is only at $5, many people switch to Fiverr for completing basic tasks, and hence it is easier to get it done from freelance work.
2. You do not need to have any marketing strategy to sell on Fiverr. Anyone with creativity can earn money on this digital Freelance service marketplace,- Fiverr!
3. Since you get paid to do things you love to do, you can easily make money while having fun.
4. At Fiverr, buyers search your Gig. Fiverr makes sure you get more exposure against other freelance websites where you have to find a buyer for your services.
5. You can advertise your Gig on social media to get more orders.
Cons Of Fiverr As A Freelancer
6. You can take your earnings after 14 days of receiving the payment, which Fiverr claims to be for safety purposes, in case of any issue raised by the buyer.
Is Fiverr worth It for A Freelancer? Is Fiverr A Scam for a Freelancer? Share your comments.
About Fiverr review for the Buyer
Pros Of Fiverr As a Buyer
1. If your budget is $5, you can get better services at Fiverr, than Upwork or other Freelance websites, the quality of service you get at other places would be way below an acceptable level for this price tag.
2. Fiverr offers you a variety of Gigs for you to choose the best.
3. If you do not get satisfying $5 results, it is all you lose.
Cons of Fiverr As A Buyer
1. Many sellers offer a cashback to the buyer if they are not happy with their services. When this happens, ratings are misleading because, buyers prefer a refund and leave a positive feedback for the seller resulting in higher ratings for non-deserving sellers.
It does show up in canceled orders, but as discussed earlier, it is difficult to determine if the order was canceled due to buyer's fault or seller's fault.
2. Many people buy fake reviews by asking their friends to purchase Gigs and then provide them a 5-star rating. Further making the rating system unreliable.
3. You have to pay a minimum of $1 as service charges, even for a $5 Gig.
If you've tried Fiverr; what has been your experience as a buyer? Share in the comments.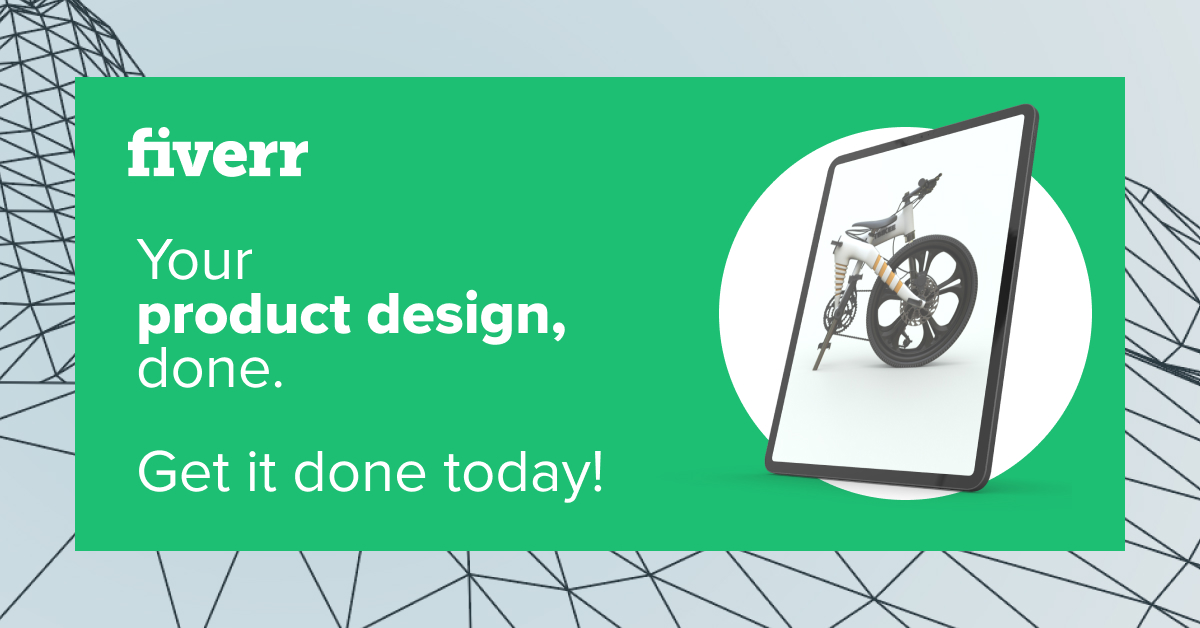 Related post
Grammarly– The only writing tool you'll ever need to write a professional piece
some more helpful links

Aweber – Emails are the roads to riches in your blogging journey. Start with a FREE trial of the most promising email provider. What are you waiting for? Let's start with and see how your sales skyrocket.

SEMRUSH- The Top 10 SEO Tasks You Shouldn't Be Ignoring [Step-by-Step Guide]
In conclusion
As with every other freelancing website, Fiverr also has it's pros and cons.

But if you're creative enough, you may end up earning much more than you would have imagined. Many freelancers are drawing over $100k per month from Fiverr.
However, as a buyer, you need to see reviews very carefully while choosing a Gig. Though there is a risk factor involved with every freelance website; the risk factors are more with Fiverr as it usually does not filter out fraud sellers. On the positive side, it's all about $5.

Freelancers got not much to lose for using Fiverr. As a buyer, if you can spend carefully, you can hire some good freelancers for very cheap rates. Overall for me, Fiverr is a decent place for both freelancers and clients.

Have you had the chance to experience Fiverr as a buyer or seller? Is Fiverr worth It? Do share with us too.
Fiverr Reviews FAQ
Is Fiverr worth It?
Fiverr is the best platform that an employer on the hunt for a freelancer needs best for his requirement. You can find the product or service you need–starting at $5.